Let's start this Friday with some truly wonderful news.  
If you recall I recently shared the story of the Chatelain family who I met through my work with Now I Lay Me Down the Sleep. Yesterday they shared some pretty wonderful news.  So happy for this family.  This little punkin is going to be one lucky GIRL!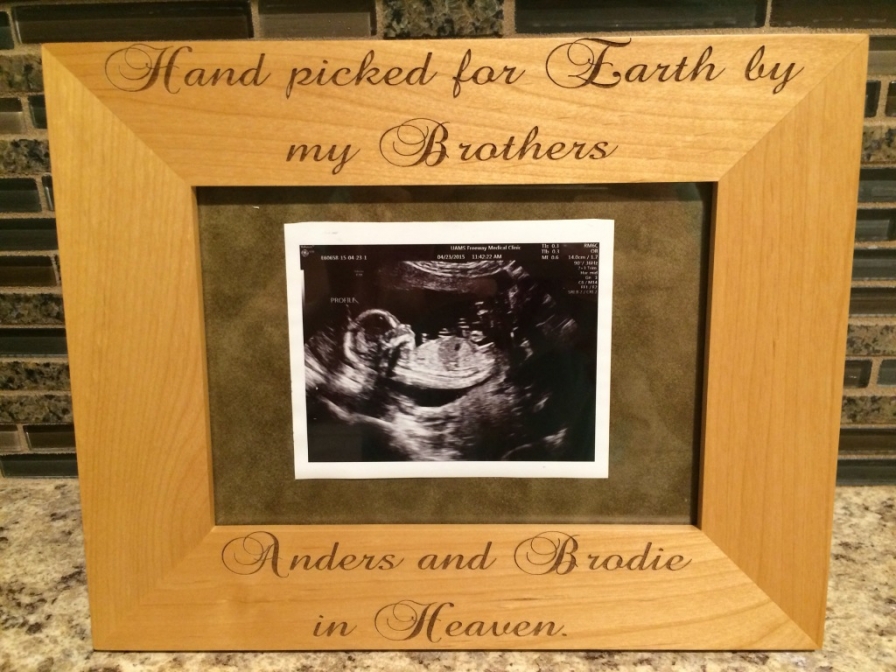 From Scott and Jessica Chatelain: 
I first want to thank everyone for their prayers and thoughts thru the beautiful but heartbreaking experience we had with our sons Anders and Brodie. The love and understanding people showed us during that time and since was and is truly a blessing. Secondly I want my friends and family to know that we are expecting our 6th child in early October. After 5 boys, this is a girl. We are extremely excited about it and full of thankfulness. God saw fit to bless us with another child. We are grateful for that.

This child will by no means take the place of Anders and Brodie and we cannot ever fill that void. But this precious baby girl will instead take her place in our family where she was supposed to: in her own unique place in the Chatelain/Sanders family lineage.